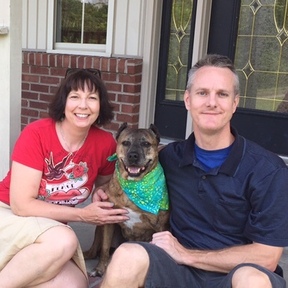 Rosie Fund is a non-profit established in memory of Rosalita Patience (featured in profile pic) to help other dogs like her find their forever family. Our mission is to provide humans with the resources and education they need to give senior and harder-to-adopt dogs a better life.
One way people can support our mission is by purchasing items through our BarkYour store. A portion of your purchase helps fund adoption fees and Rosie Life Starter Kits for senior and harder-to-adopt shelter dogs.
When co-founder Dawn Hatterman is not filming shelter dogs, she's taking photos of model dogs, like Rosie Fund's Ambassador, Peaches Delight. Some of these photos are featured in the whimsical and artsy card designs available for purchase. Dawn also designed the shirts.
We look forward to hearing from you and hope you will support our mission with a purchase!
No followed people