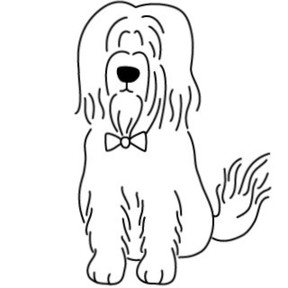 Welcome to Dandy Randall Wear. We make fun dog-themed T-Shirts. Who needs a therapist when you have a dog? They're always there to wag away your worries, lick your troubles, and fetch your happiness. Let your furry friend inspire you to live in the moment, chase your dreams, and always stay loyal. Embrace your love for dogs with these paw-some t-shirt that's sure to make tails wag and hearts smile. We worked hard to come up with inspiring & fun designs, picking colors colors that are fun and joyful.
Our shirts are soft and they're pre-washed cotton.
Our Look Book is located on DandyRandall.com. More styles/colors can be found there.
---
◆ Shirts are shipped using USPS. Delivery may take 7 - 10 business days
◆ Please don't hesitate to contact us if you have any questions at all!
◆Do you want your dogs likeness on a shirt, a different shirt color, a slight variation in your dog breeds design color or extra sizing that we don't have listed ?? We might be able to accommodate and customize - please ask us the question.
---
Returns & exchanges
All items are only eligible for a return or refund if the item is damaged or faulty upon arrival. Please check the size chart to ensure that the right size is selected before purchasing or ask us questions about sizing.
Again, Thank You!
No followed people
12 received reviews (100% positive, 12/12)