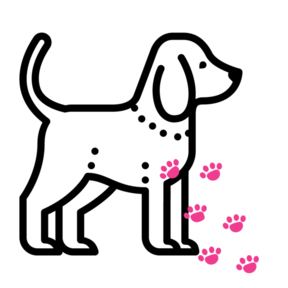 We hope everyone is staying safe and healthy.

++++++++++++++++++++++++++++++++++++++++++++++++++++++++++++++
Please Note-----+All new orders placed today will be shipped ethe week of 9/10. Thanks for your patience (and orders) ++++++++++++++++++++++++++++++++++++++++++
+++++++++++++++++++++++++++++++++++++++++++++++++++++++++++__
Based in NYC, please let us know if you have any questions about our designs. If you order anything we have some designs with us in stock just let us know. But, do not hesitate to reach out - we answer pretty much immediately.
Thank You for your business
Loving dogs as much as I do, I decided to leave my job and go into this world quickly. On my page you'll find top quality t-shirts with the cutest sayings. I curate only the finest T's and merchandise. I hope you love to wear them as much as I do.
---
RETURN POLICY
Please note that there is a difference between a shipment that arrives damaged and one where you choose to return or an exchange an item. Please read both policies completely.
Damaged Shipment Policy
All shipments are fully insured, and damaged merchandise will be replaced promptly. If a package appears to be damaged at the time of delivery, you have the right to refuse it. Should damage occur in a UPS or FedEx shipment, please contact us to notify us of the exact nature of the damage. Do not dispose of original shipping cartons or the damaged merchandise as examination by UPS or FedEx inspectors may be necessary. If a Parcel Post package arrives damaged, have a local postal clerk verify the damage and then notify us. In a Motor Freight truck shipment, notify the carrier immediately and then contact us.
Returns and Exchanges
Due to Covid restrictions we are unable to handle returns at this point. If any issue though just let us know.
To qualify for an exchange or refund, all items must be returned in their original condition, including the original packaging, containers, documentation, warranty cards, manuals, and/or accessories. Please do not mark or deface original manufacturer packaging in any manner. We will not accept returns if the packaging is not in its original condition. All clothing (human or dog) must be returned unworn and in accordance with the other conditions stated above.
Items that do not have all original tags and packaging and in original condition
Items that have been worn, damaged or stained by you or your dog
For your protection, we recommend that you use Federal Express, UPS, the US Postal Service or any other delivery service with delivery and tracking capabilities. The customer is responsible for all shipping and packaging costs related to exchanging or returning an item. We are not responsible for lost or misdirected returns. We cannot accept returns COD. Items not received in a timely manner will not qualify for a return or exchange.
After receiving and inspecting the returned item, we will reimburse your credit card for the purchase price of the item, less any shipping or handling fees, or send you a replacement item for exchange. Please remember that all exchanges will incur an additional shipping cost when the new item is shipped. We work hard to process exchanges and returns as quickly as possible. Please allow 10 to 14 days after we receive the items before receiving your credit or exchange.
Items are usually shipped within 5 business days. No Int'l shipping. (still no int'l shipping and please refer to above with our new (though temporary) timeframe.
No followed people
43 received reviews (100% positive, 43/43)